Our baler twine, sisal twine, and plastic twine provide the dependability, strength, and consistency you require in every spool. At Blue Lake Plastics, we distribute top-quality bailing twine from brands with the most modern manufacturing equipment on the market. We are proud to say that our twine is second to none in quality. As a supplier, we carry all sizes and have a variety of colors available.
Blue Lake Poly Baling Twine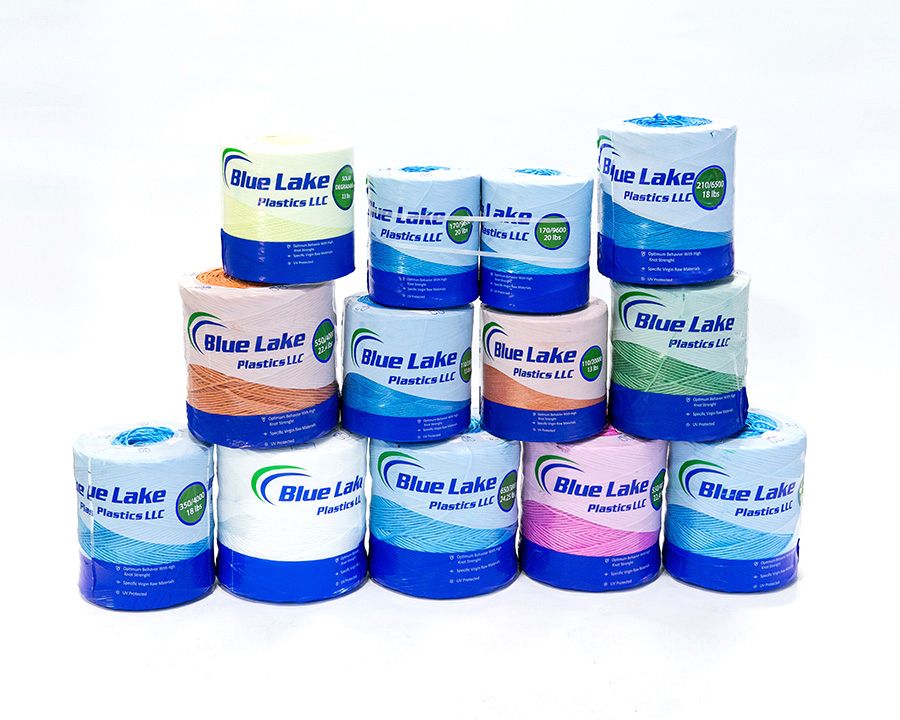 Poly Baling Twine
• Only virgin plastic resin used in manufacturing process
• Specifically treated UV inhibitor for protection against light degradation
• State of the art manufacturing equipment
• Higher knot strengths
 
110 x 20,000 SB    80/pallet

110 x 20,000 Solar    80/pallet

130 x 20,000 DB    80/pallet

130 x 9,000 SB    48/pallet

170 x 9,600 DB    60/pallet

210 x 6,500 SB    48/pallet

240 x 6,500 SB    48/pallet
245 x 8,500 SB    48/pallet

350 x 4,000 SB    48/pallet

440 x 4,000 SB    48/pallet

550 x 4,000 SB    48/pallet

650 x 3,800 HD SB    48/pallet

700 x 3,500 HD SB    48/pallet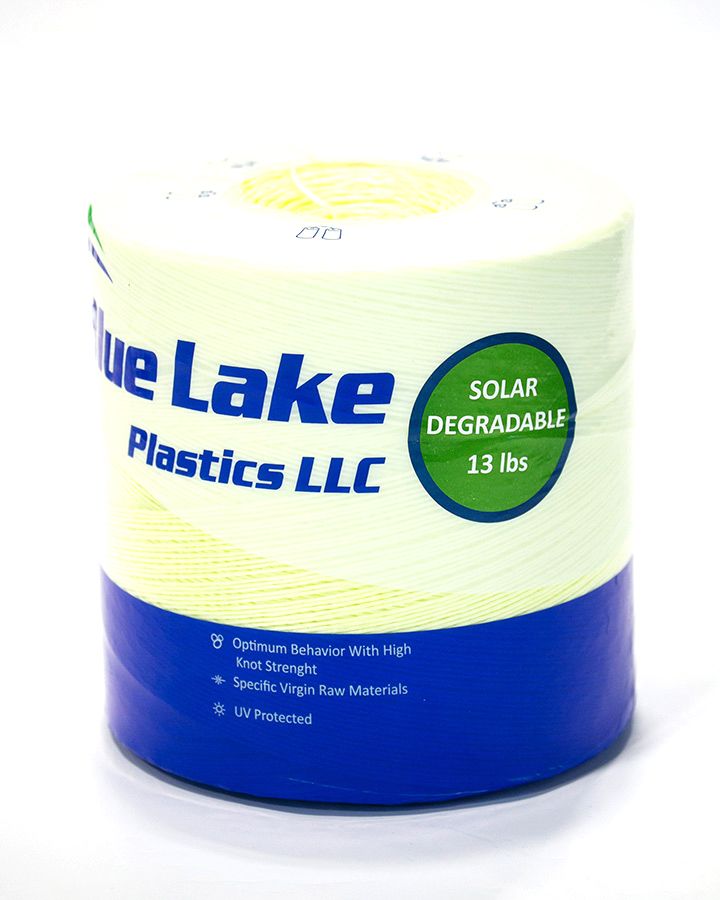 20000/110 Solar Degradable Twine
• This natural baler twine will begin to degrade once exposed to the sun
• Retains approximately 50 to 60% of its strength for 3 to 6 months
• Rate of degradation depends on sunlight amount and intensity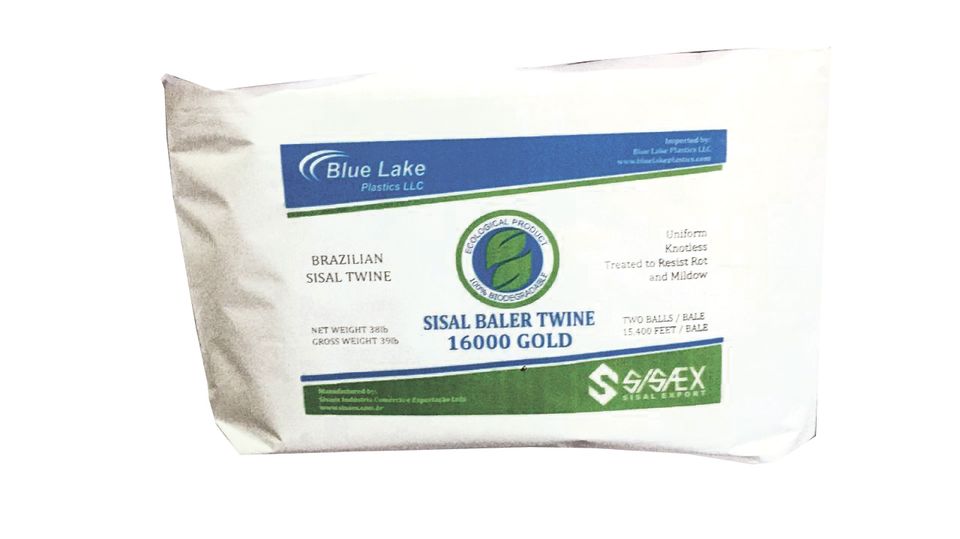 9,000 Sisal Treated
7,200 Sisal Treated
10,000 Sisal Treated
16,000 Treated/Untreated
20,000 Binder Treated/Untreated
26,000 Binder Treated/Untreated
I bought my large square baler twine from Blue Lake Plastics because it was my local business option in Minnesota. They are a great resource to have and a well organized business operated by a farm family.  The twine has worked awesome and service is truly second to none.  
WANT TO LEARN MORE ABOUT OUR TWINE PRICING? GIVE US A CALL!  320-333-9255