Silage Sheeting / Bunker Cover
HITEC Sheeting & Underlay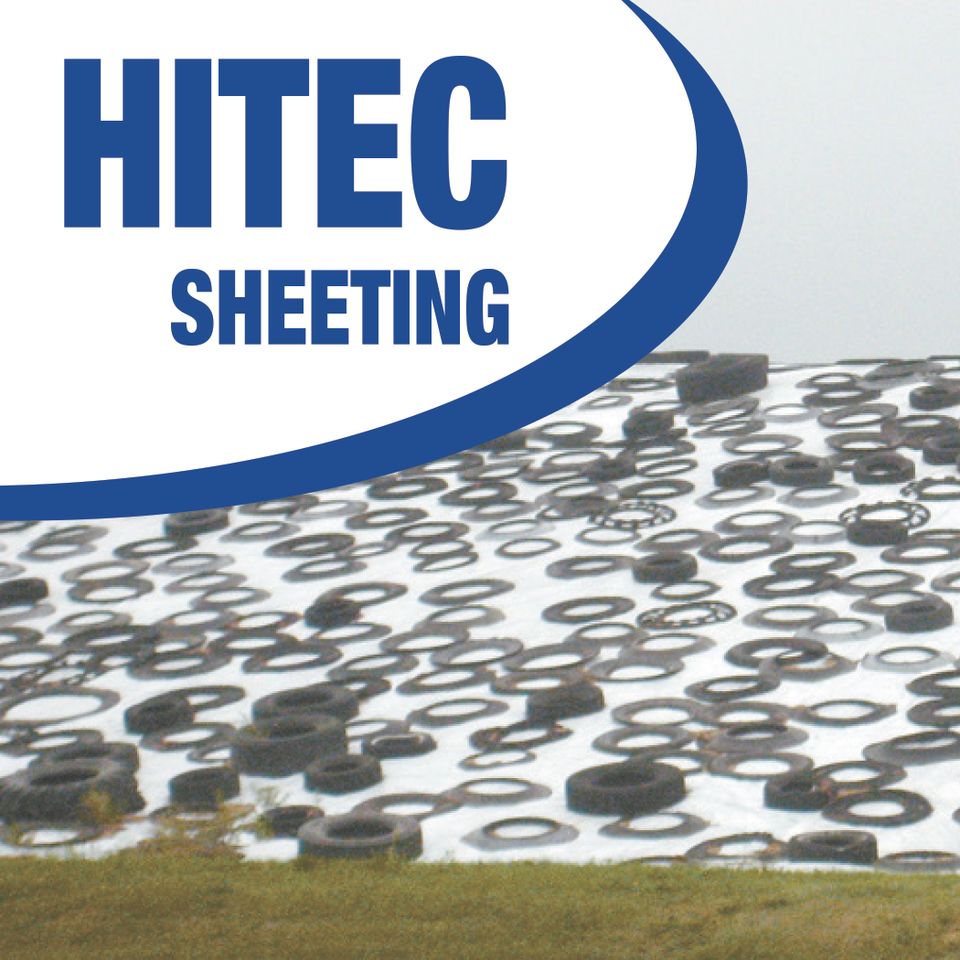 HITEC manufactures wide 3-layer black/white silage films. The white layer, facing the sky, reflects heat and prevents overheating of the stored product, while the black layer assures
total opacity, which is necessary for maintaining the quality of the stored product and its nutrient value. Furthermore, due to their 3-layer structure, the films have lower gas transmission than monolayer films and lead to better fermentation of the stored product, hence in a better
quality of the animal feed and more milk production.

• Tensile Strength is resistance to stretching or the amount of force the film can withstand under tension before it breaks
• Elongation at Break is the % of elongation before the film breaks when stretched, i.e., how many times its original length it can become before breaking
• Tear Resistance measures the force necessary to initiate the tearing of the film
• Dart drop test (or impact resistance test) measures the weight (in grams) that it takes for a 1.5" dart dropped from 26" height to punch a hole in the film.
Silage Sheeting
(5 Mil. & 6 Mil. - Black/White)
24 ft. x 100, 150, 200, 1200

32 ft. x 100, 150, 200, 1200

40 ft. x 100, 150, 200, 1200

50 ft. x 100, 150, 200, 1200

60 ft. x 100, 150, 200, 1200

66 ft. x 150, 200, 1200

80 ft. x 100, 150, 200, 250, 300, 1000

100 ft. x 100, 150, 200, 250, 300, 1000

120 ft. x 200, 250, 300, 800

132 ft. x 200, 250, 500, 600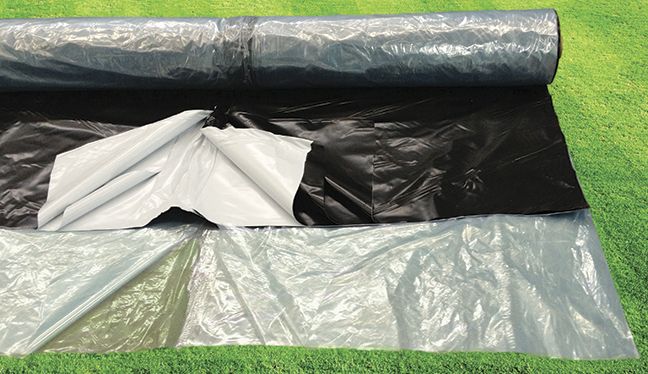 5 mil Silage Sheeting & 1.6 mil Underlay® in a single roll
Unroll and Unfold both films in one fast and easy operation

5 mil holds down the 1.6 Underlay® during installation
For best results: Pack silage well, cover as soon as possible, overlap 5' if possible and pack feed with minimum of 50% moisture
As an agricultural plastics supplier, we understand that silage plastic plays a critical role in preserving feed. It prevents oxygen from getting into your silage, which decreases dry matter loss and protects nutrients. Your goal is to avoid as much oxygen as possible from entering your pile during feed storage. And with product distribution from us, you have a greater chance of reaching that goal.

The oxygen barrier film we supply stops more oxygen from passing through the protective plastic cover. The film follows the contours of the surface pile, clinging to forage and filling in the gaps left by packing the silage. This helps eliminate surface spoilage. Standard plastic will trap oxygen underneath, leading to surface spoiled silage. In a drive-over pile with a 3,000-ton capacity, a producer will see a net savings of $3,000 to $5,000 in dry matter.

The next time you're in the market for a solid storage alternative, contact Blue Lake Plastics. With our advanced agricultural products, quick order turn-around, and superior service record, you'll quickly find that we're a growing force within the agricultural industry.
40 x 100, 150, 200, 1200

50 x 200, 1200

60 x 200, 1200

66 x 200, 1200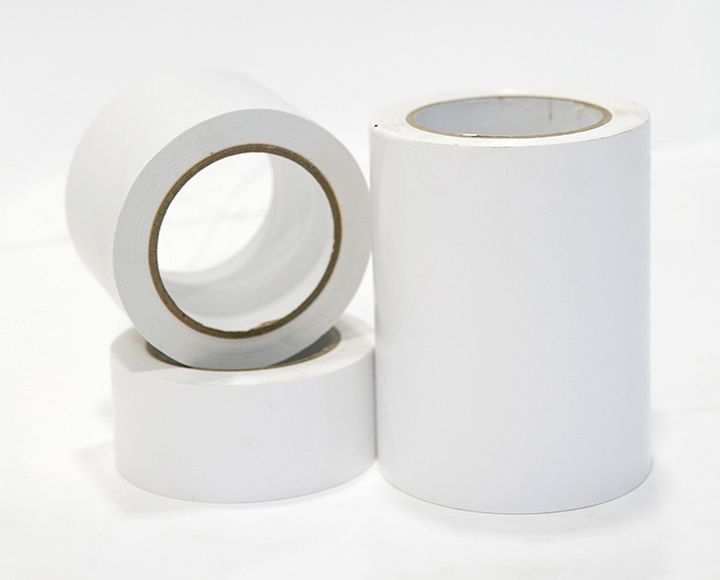 6mil White Vinyl Repair Tape with excellent glue properties.
2" x 108'

3" x 108' 

6" x 108'
CALL US TO ORDER 320-333-9255