At Blue Lake Plastics, we offer the highest quality net wrap while providing edge-to-edge coverage, resulting in premium protection for your crops. In addition, our net wrap manufacturers use only virgin resins, assuring a consistent and uniform product. We also distribute a reinforced net wrap for corn stalks and straw and black netting for New Holland Balers.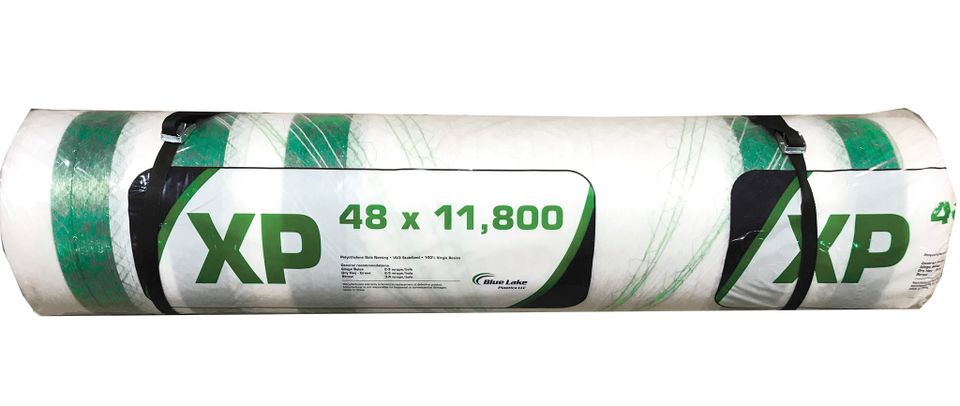 The XP Net Wrap is the most cost effective netting that we carry.
Advantages of XP Netwrap:
• End of roll warning stripe
• UV stabilized
• Carry handles

The XP net wrap has been in our lineup for the last 6 years and has made a good name for itself in durability and consistency. It has rapidly become our largest volume net wrap sold across North America.
Various colors available - Call for more information

Available Sizes:
48" x 9,840'
48" x 11,800'
51" x 9,840'
51" x 11800'
64" x 7,000'
64" x 9,000'
67" x 7,000'
67" x 9,000'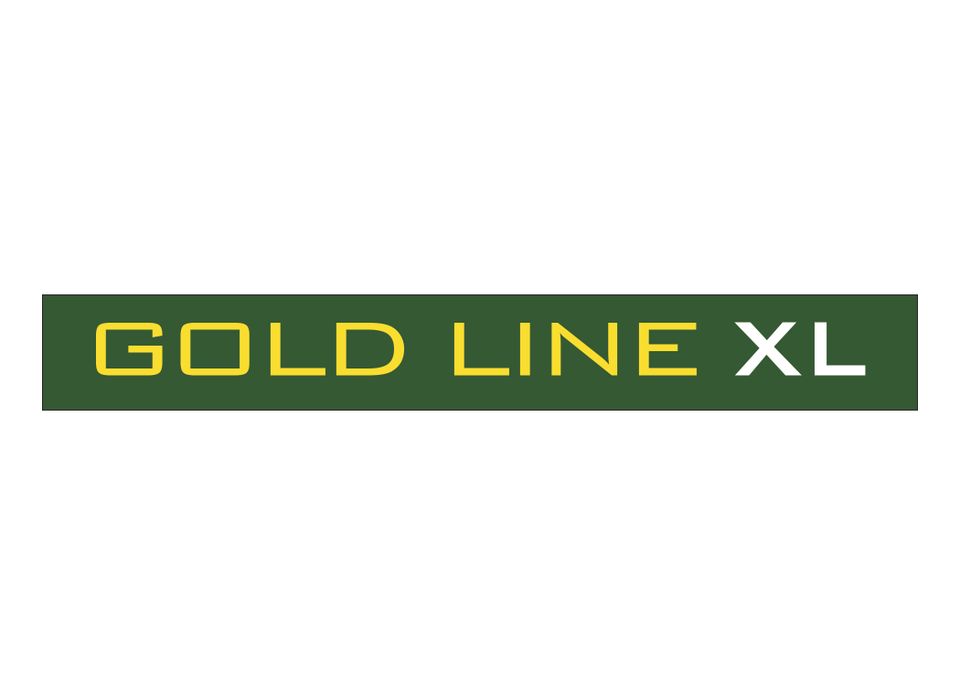 Advantages of the Gold Line XL Netwrap:
• 40% More Feet Per Roll
• Easy Lifter Carry Handles
• Longer rolls means less down time

-Longer
- Lighter
- Stronger

Available Sizes:
48" x 13,200'
51" x 12,100'
64" x 9,700'
Our Net Wrap provides the following benefits:
Uniformly shaped bales that are more easily transported
Full edge-to-edge coverage
UV stabilized
Water shedding qualities that assist in saving dry matter
Ease-of-use - Net wrap is easier to remove from bales than twine
Usable in all brands of balers: John Deere, New Holland, Vermeer, Claas, Hesston, Kuhn
Guaranteed length with an end-of-roll warning stripe
Virgin Polyethylene
Our twine and net wrap products have been rigorously tested to meet your performance expectations, no matter what make or model baler you use. At Blue Lake Plastics, we offer a full range of twine and net wrap in a large square, round, and small square balers.

We understand that your goal is to harvest your crops efficiently, utilizing quality protective products while undertaking as little expense as possible. Our goal at Blue Lake Plastics is to help you succeed in doing just that. We confidently supply our customers with the highest quality products through cost-effective solutions, advanced engineering, and field-tested materials for consistent baling results.

Initially, the primary coverage area for our agricultural products included the five-state region of Minnesota, Iowa, Wisconsin, and North and South Dakota; but today, our products are shipped and used all across the USA and North America daily. Contact us for additional information.
Net Wrap
48" x 9,840'

48" x 13,200'

51" x 9,840'

51" x 12,100'

64" x 7,000'

64" x 9,000'

64" x 9,700'

67" x 9,000'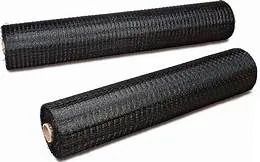 (for use in New Holland Balers)
48" x 5,000'
64" x 5,000'
• Open-mesh, plastic, black bale wrap is designed for use in most round balers
• Provides superior coverage because it keeps its shape and doesn't get narrower as it's stretched.
• Completely binds from end to end, helping to keep the bale densely wrapped and more weather resistant for higher-quality hay.
• Tight wrap means water is quickly shed off the bale
• Springs off the bale for easy removal and hassle-free feeding, especially during winter months.
• Resists punctures and tears for safe and reliable transport.
CALL US TO ORDER, NATIONWIDE 320-333-9255