Fortress Covers & Fortress Gravel Bags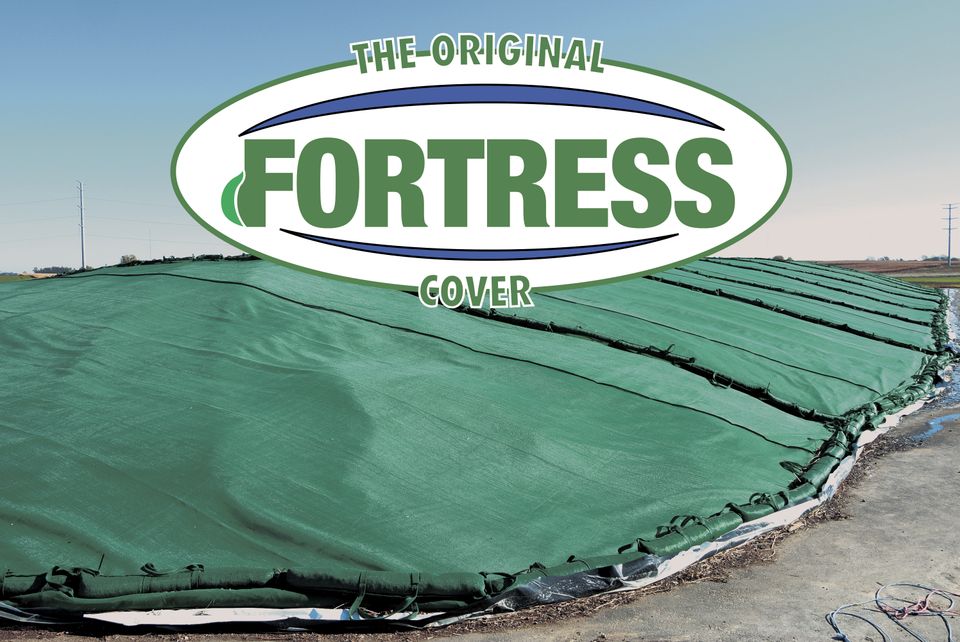 Fortress Covers
The Fortress Cover is a protective cover placed on top of the silage sheeting, keeping the sheeting in constant contact with the silage. The Fortress Cover eliminates the need to completely cover the pile with tires, saving time and labor. In addition, the Fortress Cover gives protection from hail, birds, deer, etc. A Fortress Covers may also be used on Silage Bags or rows of wrapped hay with many different sizes available.
Fortress Cover Features:
12 year warranty on UV degradation.

Stainless Steel Grommets allows easy securing of cover.

Double stitched hem around the perimeter.

Unmatched quality will ensure many years of use.

Endless list of uses, Windbreak, Sunscreen, Silage Bag Cover

Fortress Covers fold easily making storage convenient.

Professional fit and finished product.

Ships easily across North America.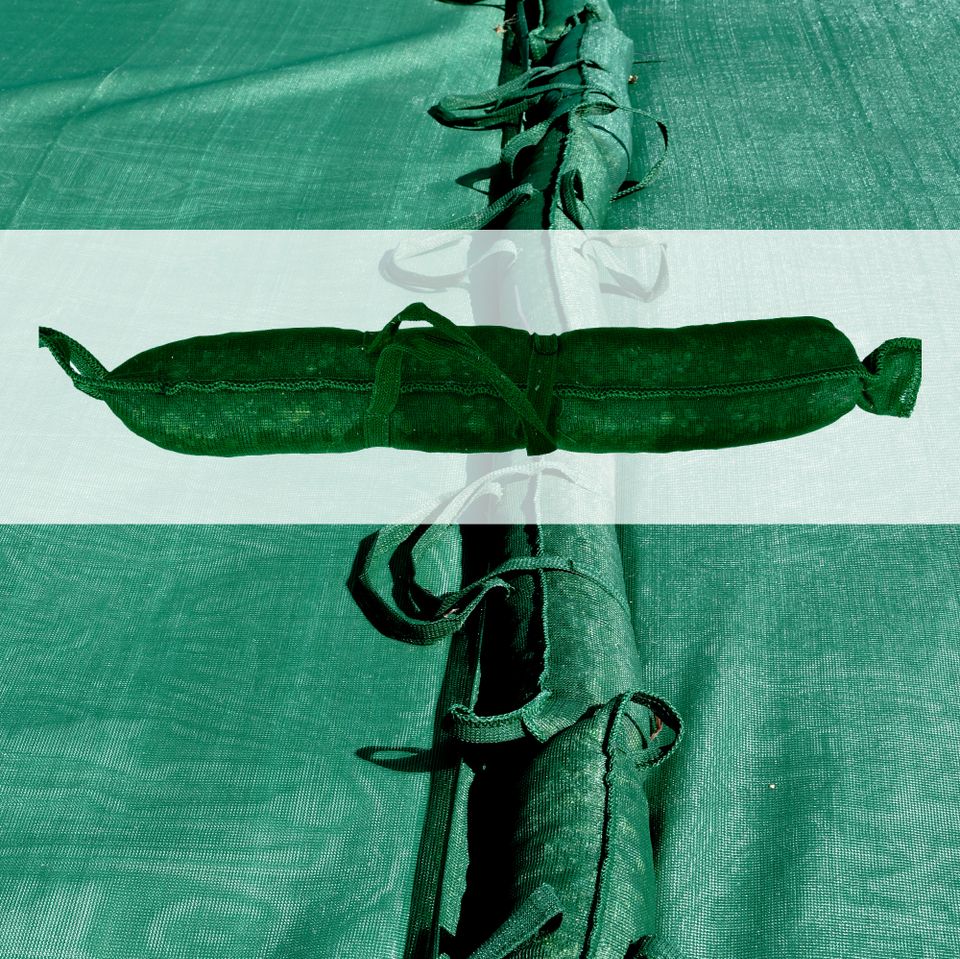 Fortress Gravel Bags
The Fortress Gravel Bags conform to the pile and bunker walls, creating a tight and constant seal. The Gravel Bags also work great along the face of the silage pile to keep air from migrating under the plastic.
Fortress Gravel Bag Features:
Easy to carry double handles.

Conforms to the pile and along walls.

No more tire wires cutting the plastic.

Zip ties included.

12 year warranty on UV degradation.

Sold in packs of 20 and 200.

36" in length when filled.

Fill with ¾" rock.

Weight: 35 lbs filled
Fortress Covers
Sizes (Meters)      Size (Feet)
• 4m x 16m        • 13 x 52
• 8m x 13m        • 26 x 42
• 8m x 14m        • 26 x 45
• 8m x 17m        • 26 x 55
• 8m x 20m        • 26 x 65
• 8m x 22m        • 26 x 72
• 8m x 25m        • 26 x 82
• 8m x 32m        • 26 x 105
• 8m x 36m        • 26 x 121
Fortress Gravel Bags
Available in packs of 20 or 200
CALL US TO ORDER NATIONWIDE 320-333-9255

"The green covers are eliminating our issue with crows. With the plastic alone, crows were making holes in the plastic on our forage piles. With the addition of the green covers this fall, we haven't had any problems with crows."
- Satisfied Customer (240 cows)
80' x 300' pile
"We used this cover to reduce feed spoilage from the deer, raccoons, birds, etc. The cover was easy to put over the feed pile. I didn't have to carry tires to put on top of the pile."
-Satisfied Customer (90 cows)
80' x 150' pile
"We chose the Fortress Cover over tires to cover more even. The Fortress Cover will keep hail from poking holes in the plastic. Rodents will have a hard time getting in the pile. I like the tar pad I have and the Fortress Cover to keep feed fresh. The cover is held down with 3/4" rock filled bags. The bags weigh about 30 pounds and can be carried with ease up the pile."
- Satisfied Customer (110 cows)
70' x 240' pile