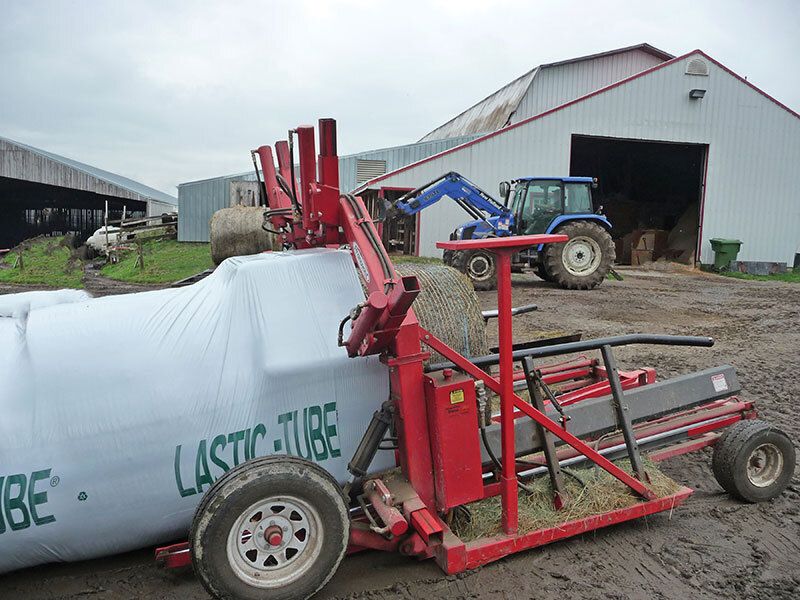 A Stretch Tube With a Memory
The Klerks Lastic Tube® system is a stretch tube with a memory. Lastic Tubes are the fastest, most economical, convenient, and reliable way to produce baled silage. In addition, the system provides a practical way to improve the palatability of soft textured baled silage. This nutritious and digestible feed is especially beneficial when backgrounding calves while also helping to reduce bloat and other digestive problems.

Save Feed Over-Dry Hay
A study conducted by Manitoba Agriculture compared dry hay and baled silage and found a 25% feed savings by using a baled silage feed system. In addition, there is less waste associated with baled silage compared to dry hay. Baled silage is readily adaptable to most dry hay systems (such as round bale feeders) and can be unrolled in the field with less leaf loss than dry hay. Chopping and feeding from the Lastic Tube is also an option.

 
4ml Thickness



Available Sizes:


4' x 150'
4' x 220'
5' x 150'
5' x 220'
An efficient way to ensile and protect grass and legume forages

Exclusive stretch tube with a memory that shrinks down tight

Superior to stretch film as it applies one complete single layer of film to the bale

Excellent for storage of high moisture hay.
CALL US TO ORDER 320-333-9255