Supplying Leading Products in Wrapped Bale Protection
At Blue Lake Plastics, we understand that your farming operation relies on nutrient-rich, well-preserved forage. This is why we only supply superior protection products for your hay, straw, and silage. The bale film, bale wrap, and bale tubes we supply are formulated to provide high strength, tear resistance, easy handling, and optimal preservation levels through ongoing research and development. Call us to discuss your operation. Whether you are in the North East US, Mexico, or Canada, we can ship directly to your farm.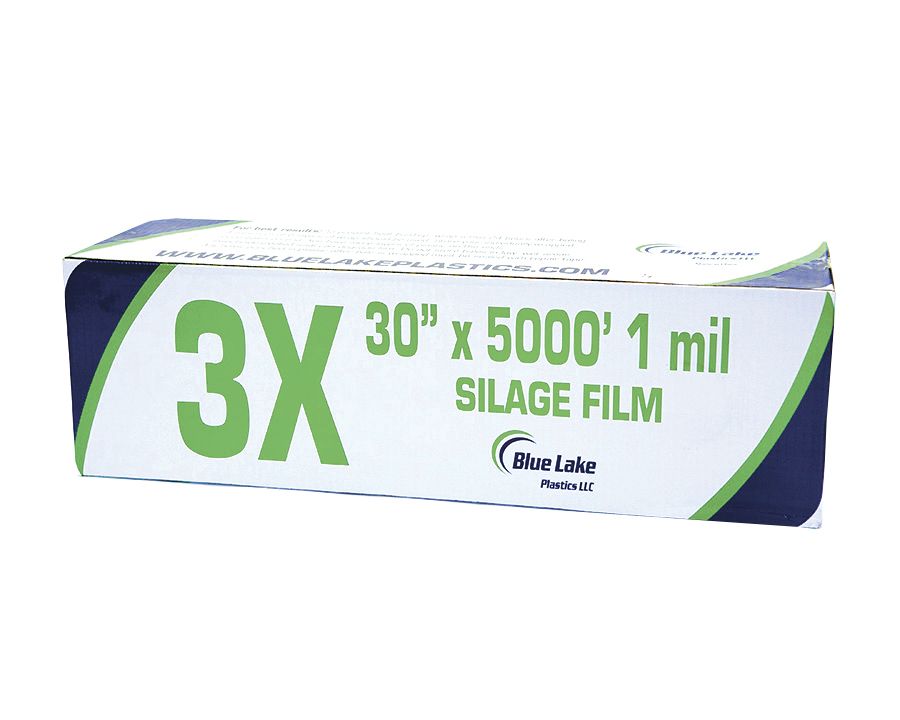 #1 Top Product!

Blue Lake Plastics has been in the plastics distribution business for over 13 years. In that time, we have made great relationships with the top manufacturers in the world. Quality is Blue Lake Plastics' top priority, and we are a leader in a very competitive market. We work hard to earn our customer's confidence in our products.

1 mil = 20" x 6000' per roll
1 mil = 30" x 5000' per roll
1.2 mil = 30" x 4100' per roll
1.5 mil = 30" x 3250' per roll
24 rolls per pallet
Heritage 5 is designed to offer a new film generation, stronger, stickier. It has excellent reliability during  wrapping of silage bales.
This stretch film is suitable for 
3D and Combi machines
• 30" x 5000' per roll
• 5-layer blown wrapping film
• High resistance film
• Suitable for large flow wrappers
• High strength with tear & puncture resistance
• Very Strong with elastic memory
• High adhesion, even stickier
• Reinforced impermeability
• UV protection of 12 months (class A)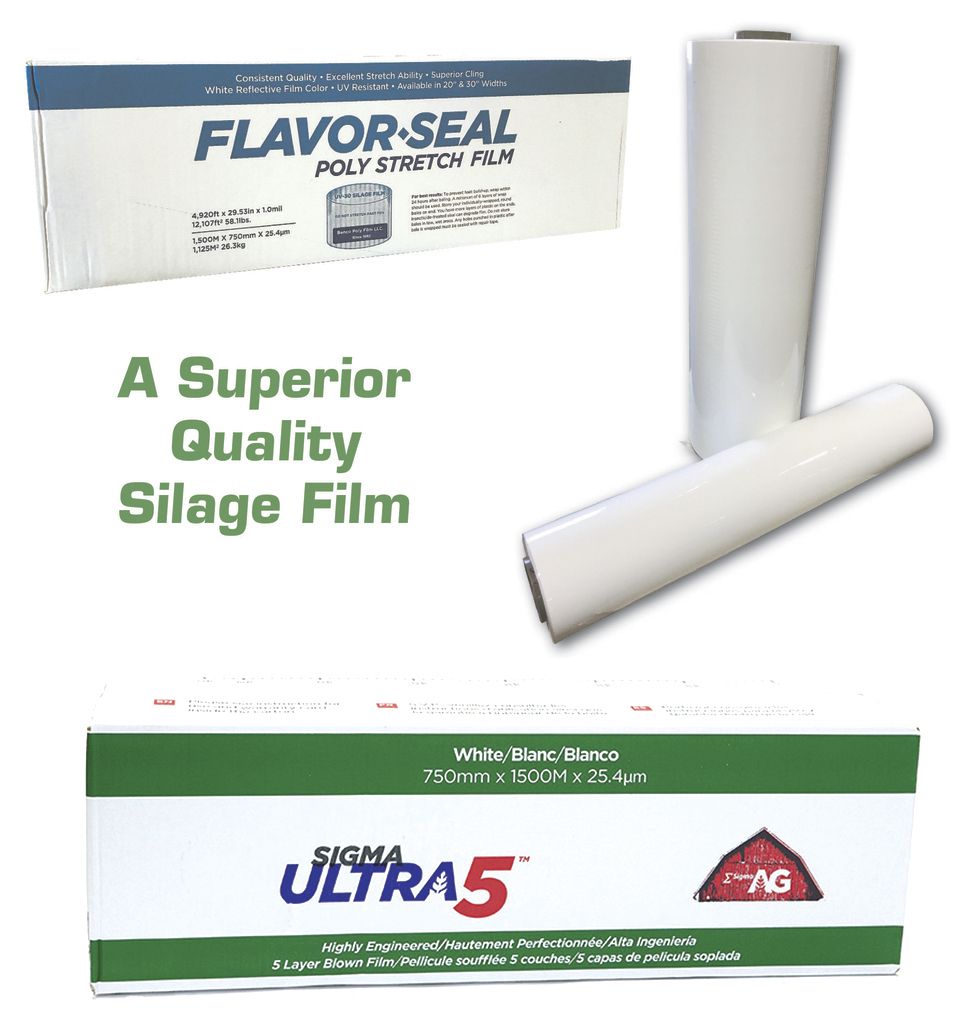 At Blue Lake Plastics we supply and trust Flavor-Seal, a high performance silage film that delivers high feed value efficiently and profitably. Consistent quality and performance throughout each roll makes it a first-choice bale wrap for many farmers. Made from the finest materials available, Flavor-Seal offers many advantages:
Consistent Quality

Excellent Stretch Ability

Superior Cling

White Reflective Film Color

UV Resistant
1 mil = 30" x 5000' per roll
1.2 mil = 30" x 4100' per roll
1.5 mil = 30" x 3250' per roll
Ultra 5 = 30" x 5000' per roll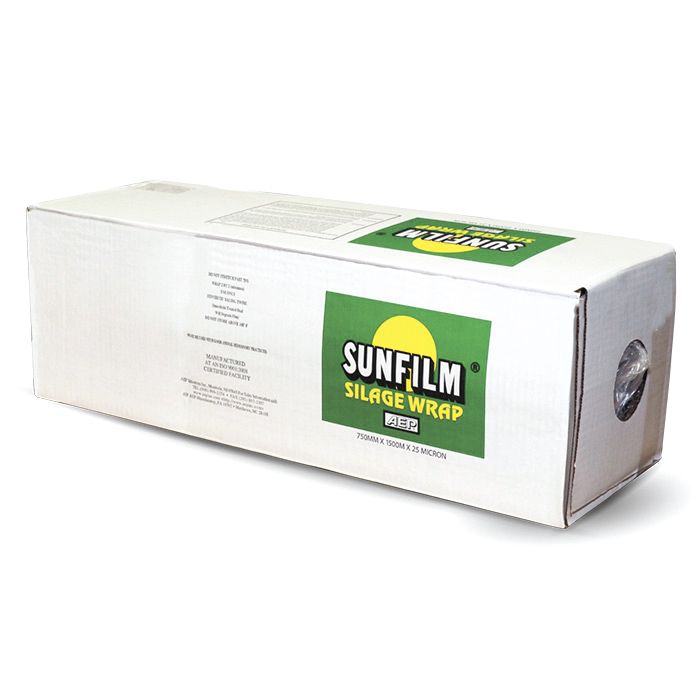 SUNFILM
Sunfilm is an excellent product when is comes to everyday wrapping.
30" x 5000'

SUNFILM GOLD
Sunfilm Gold is a multilayered film that has good tear and
puncture resistance
30" x 5000'
 
CALL US TO ORDER NATIONWIDE 320-333-9255

Testimonials from

Our Clients
I bought my large square baler twine from Blue Lake Plastics because it was my local business option in Minnesota. They are a great resource to have and a well organized business operated by a farm family.  The twine has worked awesome and service is truly second to none.  
- Hastings, MN
"The liners offered through Blue Lake Plastics are of great quality and the customer service from Chris and his guys is top-notch."

- Chris G.
"United Dairies appreciates the quality of the products Blue Lake Plastics provides for preserving our high quality forages and wrapping of our round bales.  Our dairies have been using the 4 mil SS, underlay poly, and Blue Lake XP bale wrap for the last couple of years and couldn't be any happier with the results.  Chris is easy to get ahold of and delivers his products on time."

 -Steven Landwehr, United Dairies LL
"Blue Lake always has what we need and their products work great."
- West Union MN
"Thanks for all the info, help, suggestions and great service"
- Anonymous, ordered Plastic Bale Film & Twine